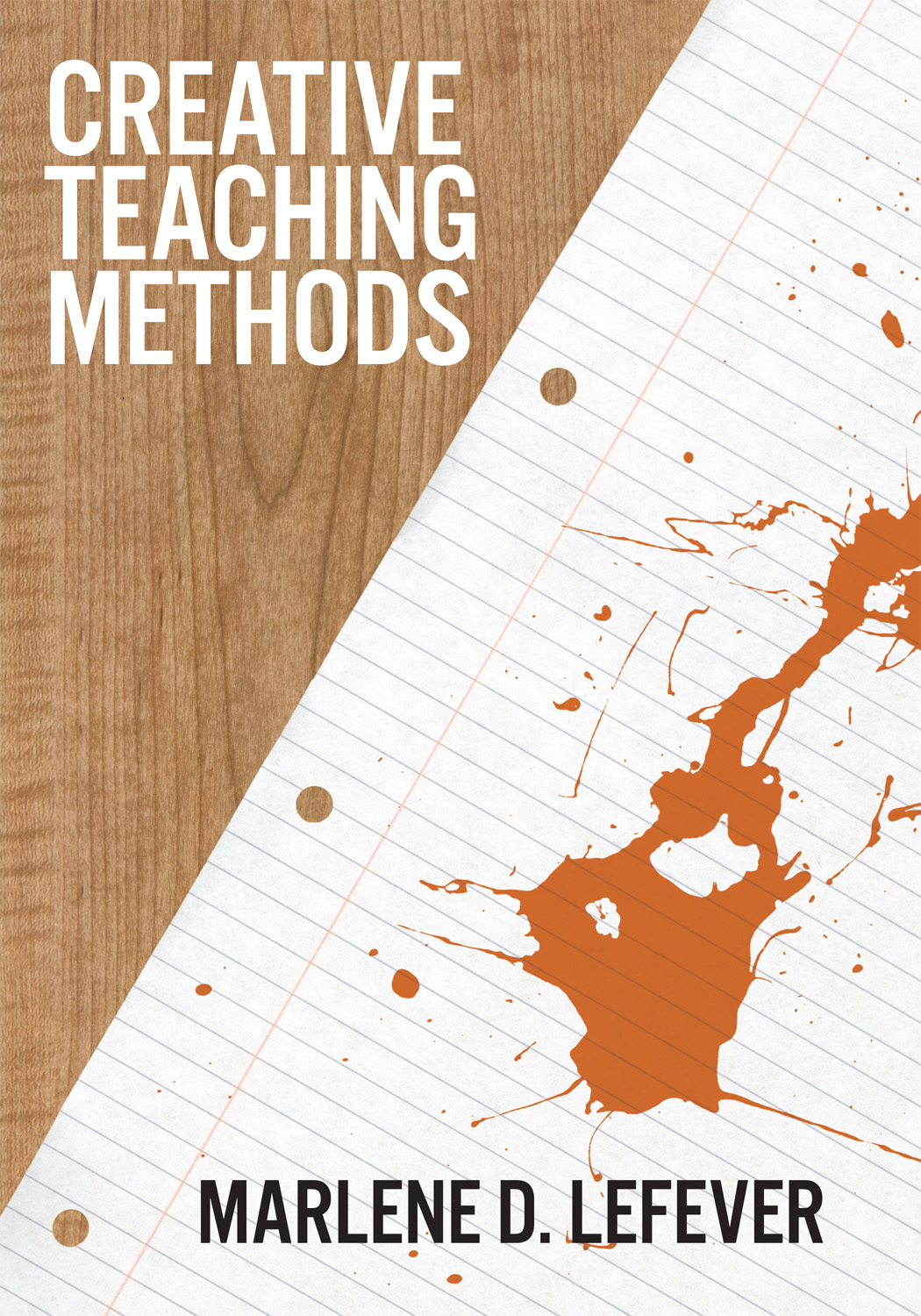 Creative Teaching Methods
£16.36
Description
Do you ever wonder why Jeffrey talks all of the time?
Or why Toni can't sit still? Or why Alex loves work sheets?
Or why Jordan is always trying something new?

Each chapter is fun to read, stimulating, and immensely practical. This book is valuable to teachers, and for preachers, too.

DAVID R. MAINS
DIRECTOR, CHAPEL OF THE AIR

It's about time. Creative Teaching Methods is not just another book on the theory of creativity (which we don't need). Rather, it is a book on the practice of creativity in the classroom (which we desperately need). This is a book you will use over and over again.
Creative Teaching Methods is loaded with practical and usable ideas that will make creative teaching a reality in your classroom. Without hesitation, I would recommend this book to anyone who teaches young people or adults.

MIKE YACONELLI
PRESIDENT, YOUTH SPECIALTIES

Marlene LeFever makes the principle of learning through creative participation come alive for Christian education. Creative methods are vividly and invitingly explored for their potential for deepening the spiritual life through new ways of hearing the Word of God and using heretofore untapped personal resources in responding to it. Unique in its assumption that in Christian education creativity is just as essential in work with youth and adults as it is in work with children.

D. CAMPBELL WYCKOFF
PROFESSOR OF CHRISTIAN EDUCATION EMERITUS, PRINCETON THEOLOGICAL SEMINARY

Marlene D. LeFever is Manager of Ministry Relations for David C. Cook Church Ministries, holds a master of Christian education and is a frequent speaker at Sunday School conventions, writers' conferences, and professional organizations. Editor of Teacher Touch, a quarterly letter of affirmation for Sunday School teachers, Marlene has authored over ten books, including Creative Teaching Methods (Cook), Creative Hospitality (Tyndale), and Is Your To Do List About To Do You In? (NavPress).
---
Need support?
---
---
Download the App
Download the Christian360 App to read eBooks and listen to Audiobooks bought at Christian360
Download the App
Download the Christian360 App to read eBooks and listen to Audiobooks bought at Christian360
---